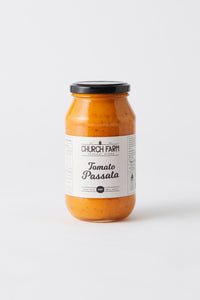 Say 'See you later!' to those reconstituted passata sauces and embrace the real stuff. 
Great with pastas, gnocchi, lasagna, pizzas & parmigianas; in stews, soup & your favourite slow cooked meal; for poaching eggs or braising vegetables; or anywhere that calls for a rich tomato flavour. 

Ingredients: Tomatoes (85%), Extra Virgin Olive Oil, Garlic, Fresh Herbs, Murray River Salt, Pepper.